Hemp And Organic Cotton Blends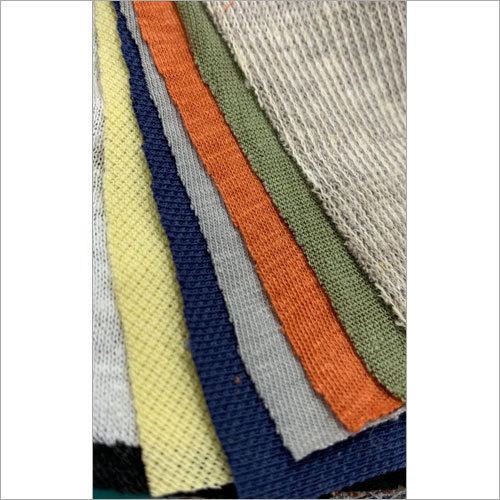 Hemp And Organic Cotton Blends
Product Description
The offered Hemp Organic Cotton Blends is light weight. Also, the hemp blend is more breathable than any inorganic cotton or synthetic material. The best part is that the pants and other garments of these materials are sustainable, durable and will last for years. Made from the tough, coarse fiber of the cannabis plant, hemp is a natural fiber that dyes and acts very much like cotton, only it is more sustainable, stronger even than linen, and wears practically forever. It wicks moisture away from the skin, keeping you from feeling sweaty and clammy. The Hemp Cotton Blends are very effective and skin friendly.
Hemp, as a fabric, does not often receive due consideration due to its relation to the Cannabis Sativa plant it is obtained from. Industrial hemp is an often misunderstood crop because it shares the same plant family as marijuana.
However, hemp and marijuana are two completely different plant varieties with different uses and features.
Hemp is, in fact, one of the most sustainable fabrics one can use. The plant has numerous environmental benefits. It requires much less water than other fibre crops, namely cotton. It is also a carbon negative crop, which means it absorbs carbon dioxide from the atmosphere. Industrial hemp also has a high growth rate and low land usage and is naturally resistant to pests and weeds, thus cutting out the need for pesticides and fertilisers. It is also known to reverse soil pollution and damage.
By opting for this fabric, you can play a small but significant role in protecting the Earth against further environmental damage.
We offer various qualities and blends of hemp ranging from pure hemp to hemp and organic cotton blends. Call us to know more about how we can incorporate these fabrics to manufacture bags that suit your needs and sensibilities.
Contact Us
No:262/700, Anna Salai, 3rd Floor, Mallis Building Chennai Tamil Nadu India +918037405281
Phone :+918037405281